Laíze Lantyer Luz – Paz Educação Ambiental e Consciência Ecológica (PEACE) e Núcleo de Estudos sobre Direitos Humanos (NEDH)/UCSAL – laize@live.ca
Translation: Laíze Lantyer Luz e Paul Donnelly – Paz Educação Ambiental e Consciência Ecológica (PEACE) e Universidade de Pittsburgh
Throughout the history of mankind, from the simplest to the most complex organization, we have encountered struggles for rights. We live the Age of Rights proposed by Bobbio (2004), but not necessarily their effectiveness. And the various world social movements are very responsible for the (re) construction of new realities that have been shaped throughout history. The world today is hailed by the numerous movements that aim to implement, protect and enforce, often essential rights. The National Movement of Waste Pickers was founded for this purpose and aims in essence to give visibility to a marginalized workforce reneged as true invisible human capital. The right to sustainable emancipation (social, economic and ecological) is the guiding basis of ethical relations, in an environment in which the subject is only recognized as a citizen if he / she is a participant and, consequently, complicit in the process of production, consumption and propagation of the surplus of the capitalist system.
In a system of slow churning changes in collective consciousness and opportunities for self-renovation, the things that prevent us from remembering must be considered. Collective amnesia manages a schizophrenic society, and there is nothing better than art, in all its various forms, to make eternal the contributions that so many people have sacrificed to make. The city of Salvador is opening a space starting in August in the Salvador Shopping Mall of a photo exposition of catadoras (female waste-pickers). Dedicated to Isodelia dos Santos Neves (1958-2017), a resident of the Boiadeiro community, mother of 5 children, teacher, activist, believer in the power of love, catadora, and member of the National Movement of Catadores (Waste Pickers) of the State of Bahia (MNCR).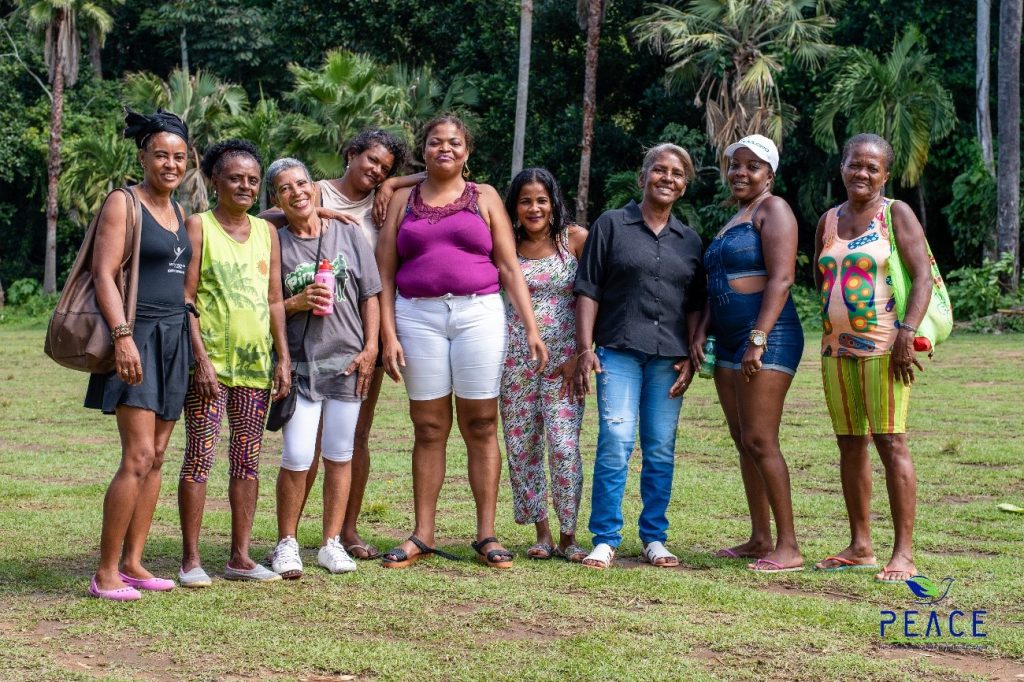 The Catadoras de Luxo: Heroínas (In)visíveis (Waste-Pickers of Wealth: (In)visible Heroines) Exhibition is a multidisciplinary project involving socio-environmental education, human rights, photography and "artivism". The goal is to raise the visibility, recognition, and self-esteem of the catadoras through art and collective participation. It aims to sensitize and encourage awareness for the correct waste disposal. By making these women visible, we remove the veil of indifference regarding the social and environmental problems that our environmental illiteracy prevents us from seeing. By making them visible we offer the world another lens from which to view these challenges.
Presuming environmental rights, citizen rights, and human rights are inextricably linked, sustainability cannot only have an environmental or technological approach to solve systemic problems. The level of environmental illiteracy causes the social vulnerability that affects these people and, consequently, their families. The selected catadoras and cooperative members were photographed in their workplace and places throughout the city chosen by them, after getting complete makeovers following to the standards of visibility and acceptance of a consumer society.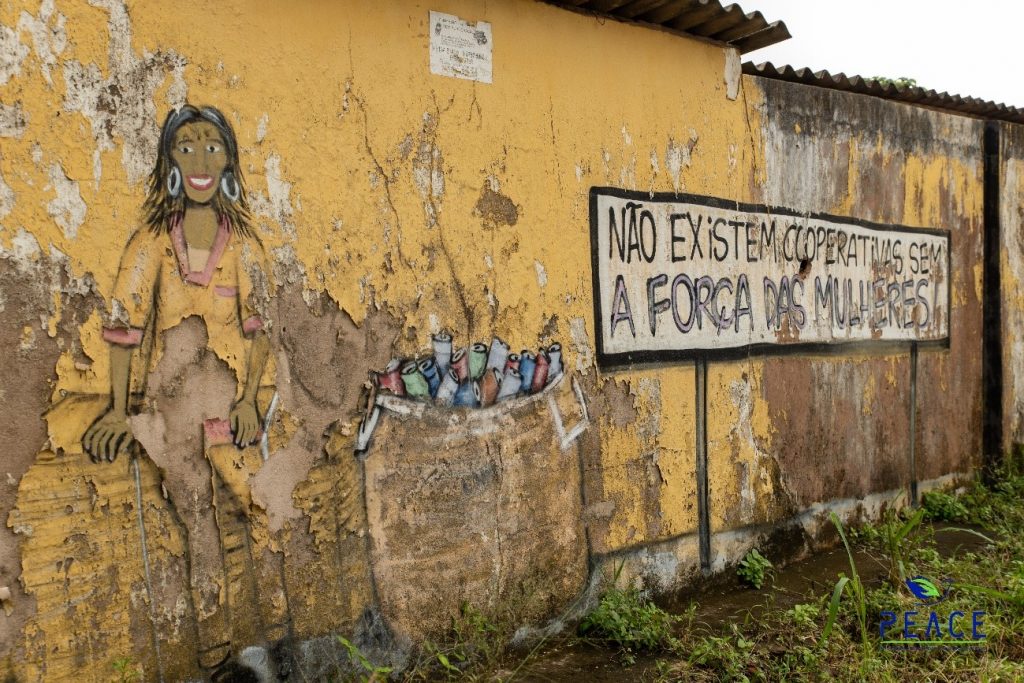 The category of waste pickers (over) living is not new in Brazil. They were present in the poet Manuel Bandeira's record in 1947 when he wrote "The Bug" to denounce people in the underworld of scavenging food (Bandeira, 1993). However, the poet's characters were not pickers of recyclable materials. They were at the height of their precarious lives (Butler, 2016) in search of food and not recyclables to resell as merchandise. The activity of collecting food and recyclable material for (over) living was portrayed in Brazil by Marcos Prado, in the documentary Estamira (2004). This documentary tells the story of an invisible woman who picks up her dreams and meaning to live in the dump. However, living with dignity of waste in precarious working conditions, without housing, without inclusion in the waste management process seems to be an unsustainable and utopian emancipation.
The hope is to generate sentiments, not static and or inert, that social and artistic movements are able to arouse in each person. The central problem concerning the right to the sustainable emancipation of catadores and catadoras is not one of recognition, but primarily of the reframing of what is meant by garbage, waste. The educational process of sustainable emancipation needs to be an empathic movement of the population. After all, the way society views waste also effects with who works with waste. If not, then why seek meaning, unity, and clarity in the face of an unintelligible world devoid of reason and recognition of the other as an ethical-moral subject? Let's be simple people, doing small things in unimportant places. Only then will we have the courage to change the world, starting with ourselves.
BANDEIRA, Manuel. O Bicho, in: Estrela da vida inteira, Rio de Janeiro, Fronteira, 1993.
Bobbio, Norberto. A era dos direitos; tradução Carlos Nelson Coutinho. Rio de Janeiro: Elsevier, 2004.
BUTLER, Judith. Introdução: vida precária, vida passível de luto. In: Quadros de Guerra: quando a vida é possível de luto? Rio de Janeiro: Civilização Brasileira, 2016, pp. 13-55.
PRADO, Marcos. Estamira. Documentário. Brasil, 2004. Disponível em: https://www.youtube.com/watch?v=ibuo079DGF8; https://www.youtube.com/watch?v=IcUKQNj3HEg